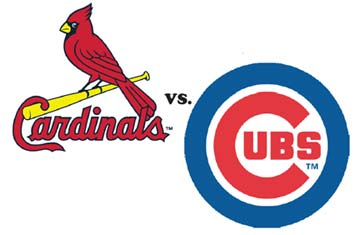 We're caravanning down to St Louis to see The Cardinals take on the Cubs on Wednesday April 5, 2017 and we want you to come along. It's all powered by Rosati's Pizza in Urbana! Click here to visit Rosati's Pizza.

Tickets are on sale now and include your game day ticket in the right field box and the bus ride to and from the game with easy access to the stadium for only $99.00.

Get your tickets soon as this will sell out fast at The SJ Broadcasting Studios, 2702 South Boulder Drive in Urbana near
The Pines Shopping Center. Call 367-1195 for more info.